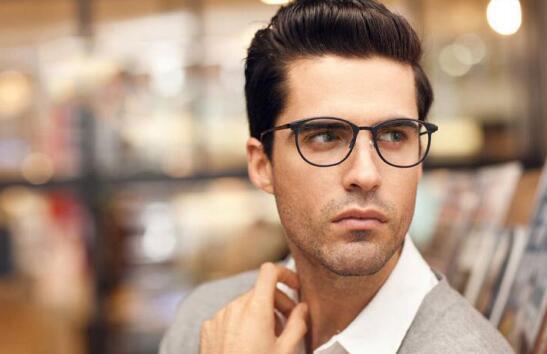 Etnia Barcelona is the darling of the trend world, and is a frequent visitor to cultural events such as major music festivals and film festivals. Even big stars like Beyonce and Brad Pitt are fascinated by it. This brand, born in Barcelona in the 20th century, the genes of independence and freedom make its distinctive and incisive, and gradually grow into the vane of fashion trends. Etnia Barcelona is able to sit on thousands of fans, in addition to its keen sense of fashion, choose the best quality materials and partners, to ensure the quality of each design, from the source of production to the complete control of the finished product is also a fan of Etnia Barcelona An important reason for recognition. Etnia Barcelona has been working with Barberini, Italy's top lens supplier, to select the highest quality platinum glass on the market today, which can improve visual contrast without changing the actual image. Quality determines the value, this fusion of fashion and art glasses brand has finally landed in the Middle Ages, the first to enter the Jingdong platform, has become a great boon for domestic fans and consumers.
With the advent of the era of consumption upgrades, people's demand for high quality continues to increase, and mid- to high-end consumption continues to expand, and many international brands are increasingly eager to open up the Chinese market. Jingdong is not only a reliable choice for consumers, but also an important channel for international top brands to enter the Chinese market. Jingdong and Etnia Barcelona have joined forces. On the one hand, JD.com helps Etnia Barcelona to spread the brand spirit and culture in China, and present more artistic works to the people. On the other hand, Etnia Barcelona will rely on JD's huge quality customers. Accumulation and user behavior data analysis, to understand more about the consumption habits and preferences of domestic users, thus opening up a broader Chinese market.
In recent years, Jingdong has successfully attracted a number of internationally renowned brands such as Etnia Barcelona, allowing Chinese consumers to purchase international premium brands faster and more easily. In the face of increasingly open channels and the homogenization of e-commerce, Jingdong has relied on developed self-built logistics network, high-quality distribution services and the most complete quality assurance policy, which has won the trust of consumers and became the Jingdong independence. There are advantages. In the future, Jingdong will continue to develop high-end fashion industry, continue to explore and introduce domestic and foreign excellent, high-end fashion brands to settle in, to achieve interactive growth of platform and brand, to bring more choices and better shopping experience for consumers.
Tai Zhou Feirong Glasses Co., Ltd.
718A Room Xintai Plaza Block E Pioneer Park, No.168 South Square Road, Jiaojiang District, Taizhou, Zhejiang, China
Phone: +86 13736296266 | Tel/Fax: +86 (576)8588 8203