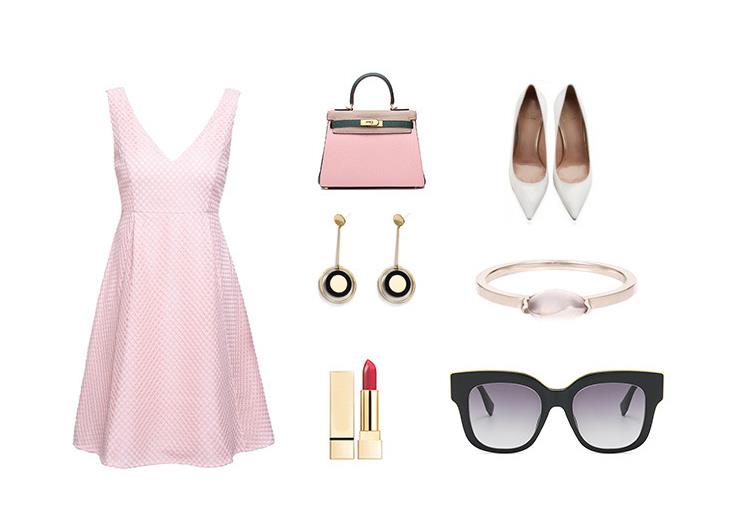 Sunglasses are a must-have item for every stylish cool guy. No matter how simple the clothes are, just pair it with a modern and full of sunglasses to instantly stand out from the crowd. So, how do sunglasses match fashion? How do sunglasses look good?
Sunglasses with LOOK 1:
Sunglasses + jumpsuit + mini chain bag

Matching with the look: sunglasses with stylish jumpsuits are very trendy, and the mini chain bag that is hot at the moment is more refined.

Sunglasses with LOOK 2:
Sunglasses + white shirt + jeans

Matching point of view: white shirt jeans is a very beautiful summer single item, the top is tied into the bottom of the pants, the jeans trousers roll up, and then equipped with high-heeled shoes, chain bags, easy to wear out the European and American street style. Of course, the most important thing is to match a tall sunglasses to make the style more fashionable and stealing.

Sunglasses with LOOK 3:
Sunglasses + shirt + shredded jeans + casual shoes + handbag

With the look: simple white shirt with ripped jeans, accessories shoes and bags are black, so that the blue and white with a more fresh and dazzling. The cat's eye leopard border sunglasses are the finishing touch, which makes the whole shape of the image instantly increase.

Sunglasses with LOOK 4:
Sunglasses + pattern T + casual pants

With the look: T-shirt with casual pants is very neutral, with cool sunglasses more handsome.

Recommended style: vest T / short T + harem pants / wide leg pants + canvas shoes

Sunglasses with LOOK 5:
Sunglasses + White T-shirt + Denim Shorts + Chain Bag

With the look: T-shirt with shorts is the most common summer outing LOOK, you want to focus on the accessories, you can only spend more on the accessories, and the fastest stealing technique is to wear a modern sunglasses To improve the force.

Recommended style: solid color T-shirt + high waist shorts + lace sandals

Sunglasses with LOOK 6:
Sunglasses + sleeveless T+ harem pants + vest

Sunglasses + dress + mini chain bag