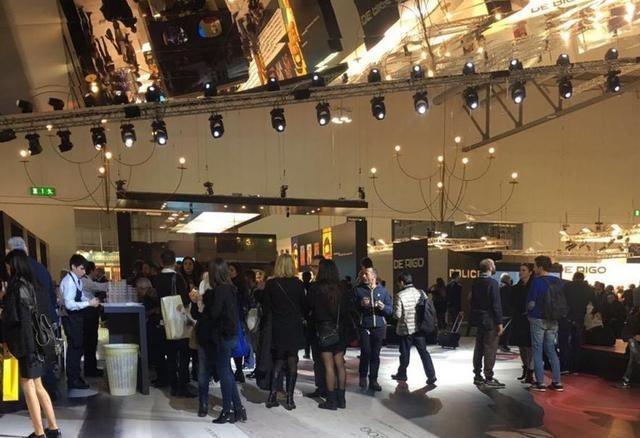 MIDO, the annual international optical glasses exhibition in Milan, Italy is the world's largest glasses exhibition, known as the Olympics in the eyewear industry. MIDO 2019 attracted more than 2,000 brands, and more than 1,100 companies in the eyewear industry from more than 40 countries and regions gathered together. A total of about 40,000 industry visitors from 60 countries came to the exhibition. The carnival in the glasses industry is also a feast for the glasses industry.
As one of the famous European eyewear brands, the Dutch EFE glasses have been invited to compete with the brand's top global eyewear brands, and compete with the international famous brands PRADA, OAKLEY, JUDITH LEIBER, DONNA KARAN, YVESSAINT LAURENT, DKNY, LOUIS VUITTON, CHANEL, DIOR, CARTIER, BOLON, RAY BAN; CELINE, LOEWE, GIVENCHY, PLLICE, FURLA under the LVMH group; ESCADA, ETRO, FILA, FURLA, MINI, POLICE and STING; Essilor, G-Star RAW, Karl Lagerfeld, LACOSTE , MCM, Nike, Chloe, Salvatore Ferragamo, Valentino, Calvin Klein, Essilor, Mont Blanc, Versace, may miu, mac Jacobs, Bulgaria, Hermes, Giorgio Armani, etc. together at the 2019 MIDO.
Among the world's most sought-after top eyewear brands, the eyewear brand EFE from the Netherlands is particularly eye-catching. The design concept of the Dutch EFE eyewear brand starts from the avant-garde fashion, combining Western European classics and Nordic minimalist design styles, with quality as the core. The profound understanding of fashion elements and the unremitting pursuit of quality have become one of the leaders of European trendy brands, shaping a unique modern light fashion life aesthetics, simplicity without losing its sense of design personality, the top Dutch craftsmanship Brand.
At this exhibition, the iconic style of the men's glasses of the EFE brand in the Netherlands uses the new glossy effect and very distinctive materials to match its unique hue and gloss, and play with the calmness and wisdom of the EFE glasses casually. EFE brand women's glasses perfectly balance modern elements and elegant style, and combine retro and modern charm. At the same time, combining tradition and innovation, elegance and technology, and appearance and function, successfully transform the glasses into permanent classic accessories; the Dutch EFE brand Neutral glasses focus on soft and elegant and fashionable style, combining classics and innovation, aesthetics and functionality and practicality to create the unique style and distinctive personality of the EFE brand. EFE brand glasses series products interpret the Dutch light fashion life aesthetic attitude from different perspectives such as fashion, modern, simplicity and life. The Dutch EFE brand used a diverse and rich series of products to shine at MIDO 2019 Milan International Optical Glasses Exhibition and received the favor and attention of many European customers.
The EFE glasses brand in the Netherlands used the diversified and rich product series to shine at MIDO 2019 Milan International Optical Glasses Exhibition, which set off a trend of light and fashionable life aesthetics in the Netherlands, and attracted the attention of countless glasses elites.