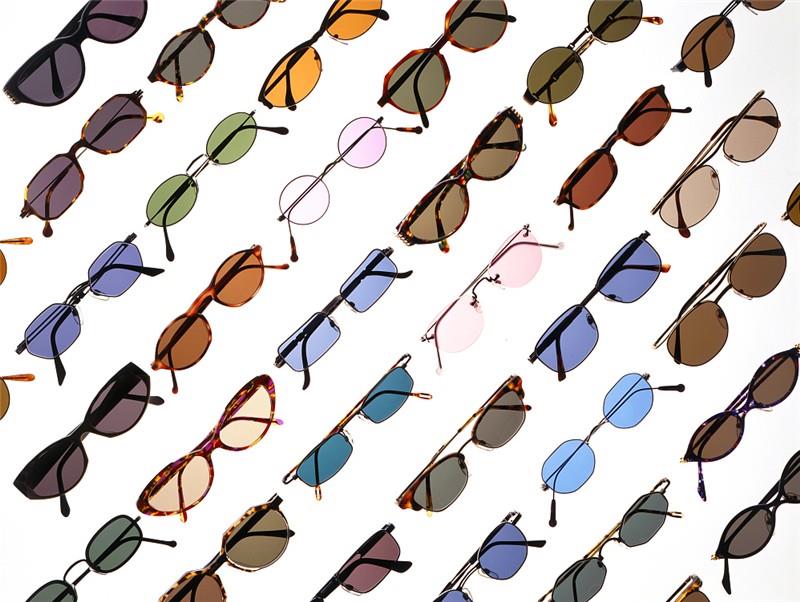 All sunglasses, you either love them or hate them. Some wear them for protection, some just for the style quotient. But no matter what you want to buy a pair for, you'll need to look at two things mainly. One, of course, is how good it looks, and two is what features/protection it provides. Eye experts recommend using sunglasses to protect yourself from the sun's harmful UV radiation, so if you're someone who stays out in the sun a long time, you should seriously consider getting yourself a decent pair of branded sunglasses.
Over the years, sunglasses have grown in popularity as fashion accessories, and we're not talking recent years, but since around the late 40's. They'll probably endure as must have accessories no matter what trends come and go, and we're pretty sure that you won't find yourself cursing your purchase of a quality pair of sunglasses. So if you're looking to buy sunglasses online, check out all the types and styles available so you can choose the best for you!
Round
Circular Shaped lenses and frame. Epitomised by John Lennon.
Cats Eye
Top outer edges point upwards with rounded bottom. A Marilyn Monroe favourite.
Wayfarer
A thick plastic frame with medium square shape lenses. Made iconic by Andy Warhol & Bob Dylan.
Aviator
Also referred to "pilot". Originally developed in 1936 by Ray- Ban for pilots. Triangular oval lenses in a very fine metal frame.
Clubmaster
Also know as brownline as the bold upper part of the frame frames the lenses like eyebrows.
Oval
Oval shaped glasses are very popular in all sizes, colours and materials and are very easy to wear.
Square
Usually made from plastic rather than metal. These are reminiscent of the1960's and 1970's.
Butterfly
These frames have a distinctive butterfly wing shape. Usually made from plastic and are oversized and glamorous.