What is clip on sunglasses?
The clip on sunglasses is a polarized sunglasses specially designed for myopic people. It has anti-glare and anti-ultraviolet functions. The clips lenses are made of seven different layers of special materials, each with its own function. The polarizing angle and curvature of the lens are designed according to the principle of precision optics. Lens is strengthened by the original factory, which is scratch-resistant and not easily deformed and broken.

In fact, whether in the movie or in real life, it is often seen that some people's eyeglasses are equipped with a pair of sunglasses for glasses clip on that can be flipped up and down. When he walked under the sun, he only turned the sunglasses clip down to cover the myopia lens, which served as a sunshade. When he walked inside, just take off the clip on sunglasses and it will become a pair of eyeglasses.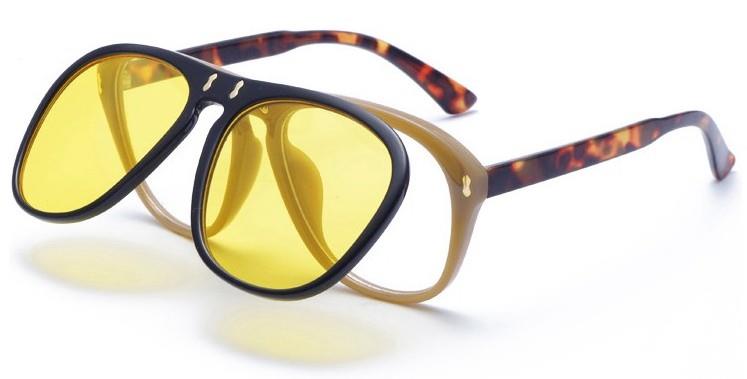 How to choose clip on flip up sunglasses?
First, the size of the lens and the eyeglasses frames should match;
Second, choose a model that is scratch-resistant, not easily deformed, and broken.
If it is a polarized clip on sunglasses, it is also necessary to observe the polarization angle and the curvature according to the principle of precision optics. Wearing comfort comes first.