Children's sunglasses can be said to have set off a fashion trend in the children's products market, and many trendy daddy mothers have prepared cool sunglasses for their children. Children also like to wear, but is it really good for children to wear sunglasses?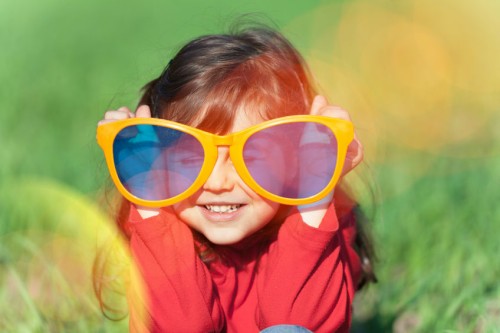 Under strong sunlight, because kid's cornea and lens are clearer than adults, ultraviolet rays are more likely to hit the retina, damage the corneal epithelium of children, and cause burns on the macular area of the retina. Therefore, it is completely ok to wear sunglasses for children. However, children's visual function development is still not perfect, and wearing sunglasses for a long time or incorrectly may affect the child's vision and health. Improper wearing methods can even cause sunglasses syndrome, which can cause numbness, dullness and other symptoms in the eyes of the child, and a feeling of nasal discomfort when breathing.
Children or kid's eyes are delicate and easily damaged by glare. In this sense, children wearing sunglasses is good for the eyes. However, it should be noted that children under the age of 6 are not suitable for wearing sunglasses for a long time. Because their visual function development has not reached the adult level, wearing sunglasses for a long time may form amblyopia. Therefore, the correct method is to wear the child when the sun is strong, and remove it when the sun is weak.