1. One-handed removal will destroy the balance of the frame and cause deformation. It is recommended that you hold the temples in both hands and wear them in parallel along the sides of the cheeks.
2. When you wear it, you usually fold the left temple first, which is not easy to cause the frame to be deformed.
3. It is recommended to rinse the glasses with water and use a paper towel to absorb the water, and then use a special glasses cloth to try to rub, you need to hold the side of the frame on the side of the wiper mirror, gently wipe the lens to avoid damage to the frame or lens caused by excessive force.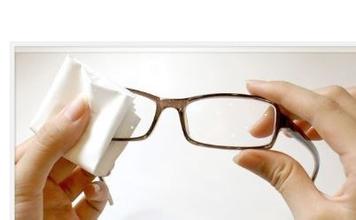 4. When not wearing glasses, please use glasses cloth wrapped into the glasses case. If it is temporarily placed, please put the convex surface of the glasses up, otherwise it will be easy to wear the lens. At the same time, glasses should avoid contact with corrosive articles such as insecticides, toilet products, cosmetics, hair gels, medicines, etc., avoid long-term direct sunlight and high temperature (above 60 °C), otherwise it may cause deterioration of lens and frame, deterioration, Discoloration, etc.
5. Regular to the professional store for plastic adjustment, frame deformation will cause a burden on the nose and ears, the lens is also easy to loose.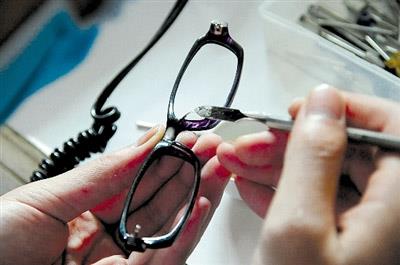 6. Do not use glasses during intense exercise to avoid lens breakage caused by strong impact, causing eye and face damage; do not use worn lenses to prevent light loss caused by light scattering; do not look directly at the sun or strong glare to avoid eyes Hurt.